The third round 19-20 RSU 56 School Budget Vote will be on September 17th at the following locations: Canton Town Office, 94 Turner Street 1PM-7PM Carthage Town Office, 703A Carthage Rd. 3PM-7PM Dixfield Town Office, 46 Main St. 12PM-6PM Peru Town Office: 26 Main St. 12PM-7PM
2019 - 2020 Bus Routes During the first week of school, bus pick up times may vary up to fifteen (15) minutes. Students should be at pick-up points on time. If parents have questions regarding bus schedules, please call the RSU 56 Transportation Office at 562-4300, extension 2.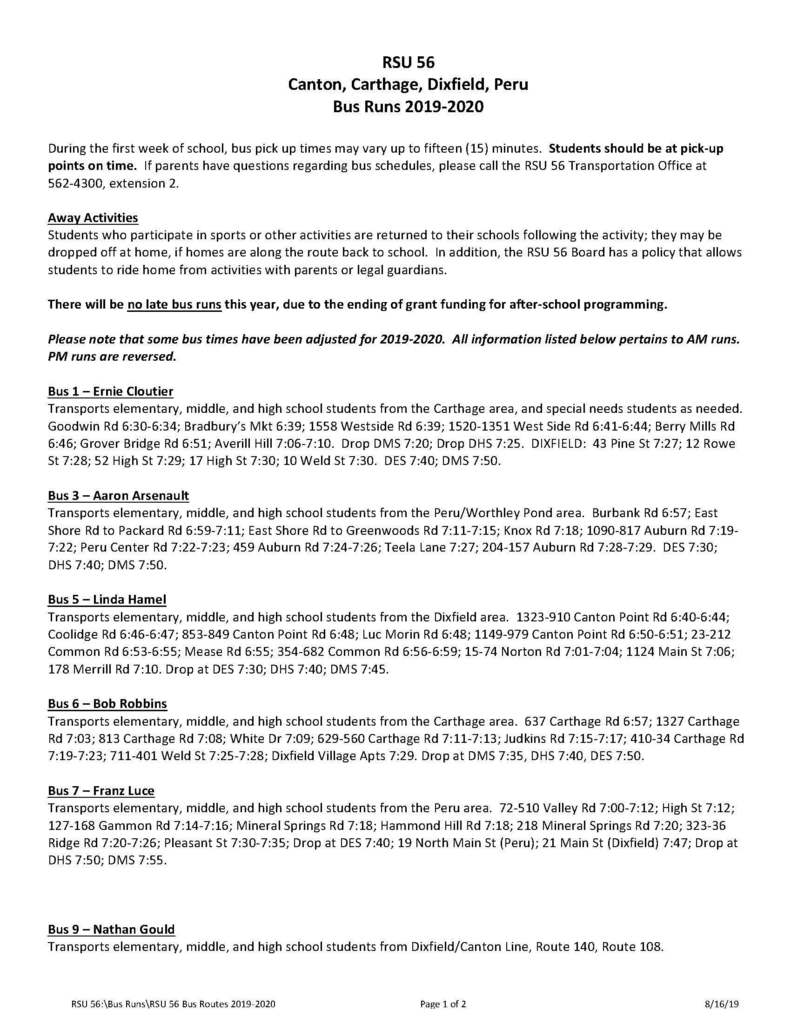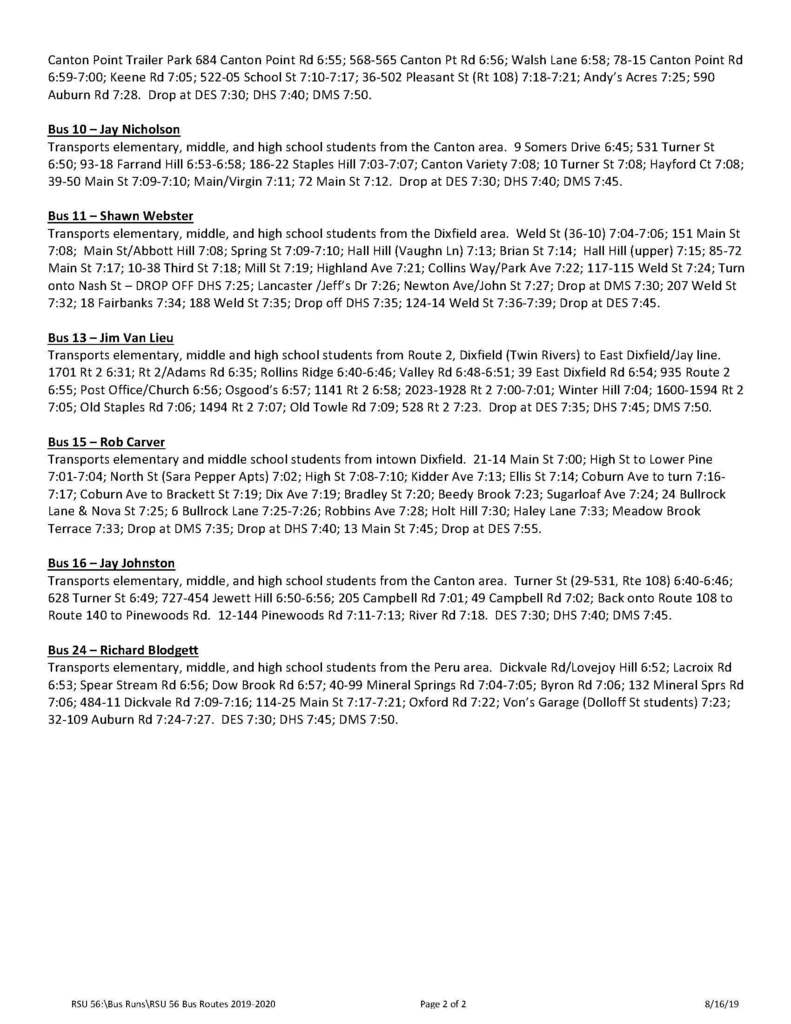 Below is the 2019-2020 School calendar. We are all very excited to welcome back our students next week. Wednesday 8/28 - Grades K-6 & 9. Thursday 8/29 - All Students September 3rd - 1st day for Pre-K.