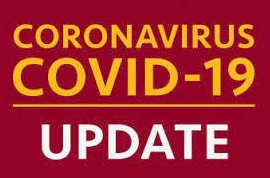 School Closure Update
Pam Doyen
Wednesday, April 29, 2020
April 29, 2020
To RSU 56 Students, Parents, Guardians, Staff and Community Members,
Yesterday, as Governor Mills provided an update on how Maine will re-open, superintendents across the state received a message from Pender Makin, Commissioner of Education, that read, in part, "Today's announcement [from Governor Mills] applies to businesses, and not to school programs; it is important to note that our recommendation, provided April 7, to continue remote learning plans for the remainder of the school year still stands." RSU 56 will follow the recommendation of Governor Mills and Commissioner Makin and will continue remote learning for the remainder of the school year.
At this time, RSU 56 is planning to provide remote learning through the end of May. No new assignments will be provided in June. The school days in June will be used to support students who are struggling to complete assignments and provide intervention to students who need additional instruction. Our goal is to ensure that we provide ample opportunities for students to pass their current classes.
It continues to be our goal to be a source of support during this stressful period. We understand that each household's circumstances are different. When it comes to remote learning, all that we ask is that you do the best that you can. Please understand that it is our intent to make sure that students will be held harmless when it comes to grading and grade promotion because of this national pandemic, as long as a good faith effort is given.
We will continue feeding students with direct delivery on Mondays, Wednesdays and Fridays up through Friday, June 12, 2020.
If you or your family find yourself in need, please do not hesitate to contact RSU 56 for additional support. We care and are here for you.
Sincerely,
Pam Doyen