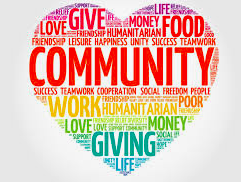 RSU 56 Community Support
Pam Doyen
Tuesday, March 17, 2020
Regional School Unit No. 56
147 Weld Street, Dixfield, Maine 04224
Phone: (207)562-4300 - Fax: (207)562-6075
March 17, 2020
Dear Community Members,
RSU 56 will be making food and assignments/materials deliveries on Monday, Wednesday and Friday afternoons. Our nutrition department will continue to provide free breakfast and lunch to all interested students and children 18 and under in our communities. We also have access to food bank supplies and can deliver to elderly and shut-in residents of our four towns. Please either call or email the Superintendent's Office (contact information above) if you are in need of this service.
Many community members have asked how they can be of help during this time. If you would be willing to send in non-perishable food items and/or personal hygiene items (deodorant, shampoo, toilet paper, tissues, etc.) we will happily forward them along to those in need. You can drop items off at Dirigo High School between the hours of 8:00 - 2:00 daily. We are trying to limit outside entrance into the school so we will be asking you to leave the bags/boxes outside the front entrance. Please only do so during weekdays between 8:00 - 2:00 so that we may immediately collect the donations.
It is our goal to be a source of support during this stressful period.
Sincerely,
Pam Doyen, Superintendent of Schools