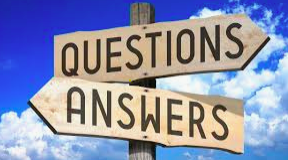 Q's & A's from parent meeting this week
Pam Doyen
Wednesday, August 19, 2020
Below, please find the questions and answers from the virtual parent meeting that was held on Monday evening. If you have further questions, please feel free to email pdoyen@rsu56.org or call 562-4251.
Questions and Answers from 8/17/2020 Zoom Q&A Session
Q: Why do teachers need to be 6 feet away from another person but students only need to be 3 feet apart? I have never heard that it was okay to be within 3 feet. The Maine DOE looked at this requirement and determined that because students are less apt to contract COVID-19 they can be closer. Adults tend to get COVID-19 more often and they need to stay 6' away from students. If teachers have to come closer than 6' apart they will wear a mask and a face visor.
Q: Why do the policies encourage our children to take their masks off for 10 minutes to breath the air in the classroom? Right now, our plan is whenever it is nice the masks breaks will be outside. If it's not possible to go outside, we will separate students as much as possible by using the cafeteria, gym, or a bigger space. We need to keep the break less than 10 minutes and keep the students as far apart as possible.
Q: Why are they breathing the air they are masked from, instead of going outside to breath fresh air? When possible, teachers will take students outside or to a larger space for mask breaks. The current research indicates 15 minute exposure so limiting to 10 minutes in class will be critical if the mask breaks have to happen within a classroom.
Q: If the student chooses online classes will they have to zoom into every class for the entire period? Right now we will have students attend class at the time class is meeting. Teachers may or may not have students stay on for the entire period. Teachers may have different things for their students to do, but they will reach out to students about this.
Q: Is there any possibility of a hybrid schedule?At this point in time, we may be able to do hybrid classes. Contact the building principal for more information on this possibility.
Q: When will the teacher's get access to the virtual/in school list?
 Admin is reviewing data tomorrow. Hopefully, by the end of the day Tuesday we will be able to get this information out to teachers.
Q: What if a parent chooses in school and finds that they are not comfortable with it can they go to online
? Yes. Families can elect to transition from in school to virtual learning at any point.
Q: Are students who will learn virtually starting on Sept. 8th as well?
 Virtual learning would not start until Sept. 9.
Q: I thought I heard that kids can leave during their lunch and learning lab. Can you clarify this? With written parental permission, the student can leave during lunch and/or learning lab. This is being offered during COVID 19 so extended mask breaks can occur.
Q: Reporting period = semester?
 Students will be able to transition from virtual to in person learning quarterly (at progress report and semester).
Q: How does learning lab work for check-in for on-line students
? Student should zoom in to check in with the assigned teacher.
Q: Will the daily schedule look the same for students. Meaning….same amount of classes a day, time and switching rooms?
 Same amount of classes. Classes are simply reduced from 80 minutes to 60 minute classes. Still switching rooms as needed between classes.
Q: How do students get their computers? Books? Etc?

 We will have a set day for pick up. Students will pick up books, computer, etc. at that time.
Q: Will there be time if we choose virtual learning that the student would have to come into school?
 No set times that students would be required to come into the school.
Q: Are we having 1-way hallways at the HS? If so, is 2 minutes enough time to take the "long way" to class?
 Yes one way traffic. Two minutes should be sufficient. We can monitor and adjust if needed.
Q: How is the transition work with all of the students in the hallway? Will that be enough time? Two minutes should be enough time. We will monitor this and adjust if needed.
Q: When will the kids get schedules?
 Should be able to see them on PowerSchool.
Q: How do I get my child's log in information for PowerSchool?
 Email Jess McGreevy at jmcgreevy@rsu56.org.
Q: Can you address how elevator use will work?
 Same process as previously used. Only used as needed. Students would be dismissed from class a few minutes early to access the elevator so that they would not be going against the one-way traffic during transition time.
Q: Do parents need to call if there kids are doing virtual learning and they are out sick
? Yes, parents should call the school office if students are not able to attend their classes.
Q: what about sports? will kids doing virtual learning still eligible to play sports?
 Yes, as long as students are meeting the eligibility requirements (enrolled and passing 5 classes), students will be eligible to play sports.
Q: Are all teachers at the HS using Google Classroom?
 Yes.
Q: Could this potentially reduce the number of snow days? Yes, that is the hope. Now that we know we can be successful virtually, would there be a need to cancel school, or could all students just do a virtual day?
 Our current thought is that we would do a remote day unless we were out of power in our four towns.
Q: If my kids are going to school but have to miss a day because they are sick, can they do virtual so they don't miss a day?
 Yes, as long as it does not become habitual. Should be used only when truly ill.
Q: What if the power is out in the town where the teacher lives?
 If power is available in our four towns, I would expect we would have a "remote" day. Teachers should plan ahead for that possibility by having a lesson or assignments posted in google classroom.
Q: Is there is going to be a charge for laptops this year
? To be determined. Leaning toward waving it because all of our students need access.
Q: What needs to be done if your child is out sick is there anything that we have to do to be able to send them back after feeling better?
 I believe it is 72 hours symptom free with no medication. The time is outlined in the Framework on www.rsu56.org.
Q: Lots of us have allergies, do we need to send a doctor's note if our child suffers from allergies and they may cough and sneeze?
 Yes, we should always have allergies on file, with a doctor's note. If symptoms worsen or come on when not expected, stay home.
Q: Are you able to share the name of the new nurse?
 Not yet. Will post when I am able.
Q: I think I heard you on the school board meeting talk about lunches - using the SCC, stage, and outside. What about during winter?
 With the reduced number of students in school, we will have room in the SCC and on the stage. Still encouraging using outdoor spaces on good days as being out in the fresh air is best.
Q: Are you able to share how many students have opted for in-school at this time at each grade level?
 Around 65% in school, 30% virtual, rest either "other" or not attending RSU 56. Data is not complete yet so might change slightly.
Q: Can you provide more details about the open campus? Open campus means that students with written parental permission can leave DHS during lunch and/or learning lab. This will allow for extended mask breaks.
Q: Will there be a place to find all updates in one place?
 Yes, on the www.rsu56.org website. Go to Dirigo High School, then choose documents. You will find the Student Handbook. Within the student handbook, there will be a link to the DHS COVID 19 Specific Guidelines. We will also put out a social media post if a significant change occurs.
Q: Are spectators going to be allowed at sporting events
? We have to follow the governor's guidelines for groups, which is currently 100 or less. We will monitor the situation. We are purchasing cameras so we can live-stream games so if spectators cannot be present, they can watch games live.
Q: If we chose the virtual option will kids still be able to participate in school picture day
? Yes, just contact the school principal to schedule a time. DHS is Sept. 11; TWKDMS Sept. 10; DES, Oct. 13.
Q: Could you share the dates for other schools as well?
 We will get them.
Q: Do you have specific masks you want the kids to use
? You can find mask suggestions (do's and don'ts) in the Framework posted on www.rsu56.org. The Mayo Clinic and CDC both have suggested masks. The mask has to be at least 2-play, cover the nose and mouth and fit snuggly against the cheeks.
Q: Can students wear a face shield instead of a mask? Only with medical documentation.
Q: Is homecoming still happening?
 To be determined. We may have to be creative to have different activities.
Q: What week is homecoming
? Last week in September (starting September 28).
Q: Will you use COVID funds to get teachers microphones if they find it difficult to be heard by the students because they are wearing a mask?
 On an as-needed basis.