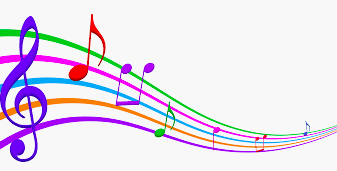 Music at DHS
Pam Doyen
Tuesday, August 11, 2020
Hello Dirigo Music Students!
My name is James Hamalainen, and I am thrilled to be your new Band/Choir teacher at Dirigo High School and Dirigo Middle School. The Dirigo Music Program is ready to achieve greatness, and we want YOU to be a part of it!
Although this school year will be unique in many ways, you will be able to participate in the band and choir program. For the time being, we won't be playing or singing in person, indoors. However, you will certainly be able to practice your instrument at home, and share that with me online. As soon as the restrictions are lifted, we will immediately begin playing together in person. We will be using Google Classroom and a few other online sources for assignments. In class, we will focus on music literacy, music theory, and ear training. We will also learn all about our instruments, so that we can successfully practice at home.
RSU 56 has an impressive inventory of band instruments; flute, clarinet, bass clarinet, alto sax, tenor sax, bari sax, trumpet, trombone, euphonium, and a tuba! We also have an extensive percussion section. I have carefully inspected all of the instruments, and I am taking care of the simple repairs as quickly as possible. A large number of students will be able to borrow these instruments. Another option for obtaining an instrument is rental. There are some local instrument rental companies with whom we can help you connect. Do you have a family owned instrument? If the instrument is in solid working order, that is a great option as well. More information on obtaining an instrument will be forthcoming. And don't forget; your voice and ears are the most valuable instruments of all. Please start thinking about which instrument(s) you find appealing.
I am very much looking forward to meeting you all soon. Please feel free to email me with any questions at jhamalainen@rsu56.org
Thank you!
James Hamalainen
Music Director
Dirigo High School
T W Kelly Dirigo Middle School