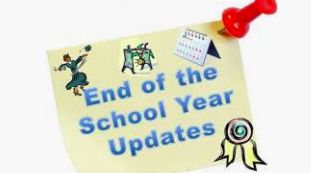 Returning School Materials
Pam Doyen
Friday, May 22, 2020
Dear Students, Parents/Guardians,
It has certainly been an unusual spring and last few months of the 2019-20 school year. I truly appreciate everyone's support during remote learning.
Due to the COVID-19 outbreak and the extraordinary circumstances, we are making some changes to our end of year collection process. This year all laptops will need to be dropped off at Dirigo High School. The dropoff location will be on the backside of the high school gym and will be marked with a sign at the dates listed below from 7:30-3:30. All student devices must be turned in no later than June 12th at 3:30pm. When turning in your device, we only want you to bring in your device and power cords. If you're a student in grades 6-12, you can keep and/or throw away the black carrying cases as we will replace them over the summer to be sure they will be clean to give out next year. If your family was issued a hotspot device, please turn in the device and the charger/cord.
Grades 9 - 11: June 8 - 12

Grade 12: June 1 - 3
Books and other school materials may be turned in at the same time as your laptop. You may also drop books/materials in the red tote out front of Dirigo High School on any day between the hours of 8:00 - 2:30. Please be sure to identify any items dropped off with your name. (Ex: Sticky note on the front of a book or a piece of paper tucked under the front cover with your name, teacher's name and grade.) Please do not drop off laptops in the red tote. If you must drop off your laptop on days outside of the ones listed above, please ring the front bell at Dirigo High School and we will collect your laptop.
Thank you again for your cooperation and support during these unusual times.
Sincerely,
Pam Doyen